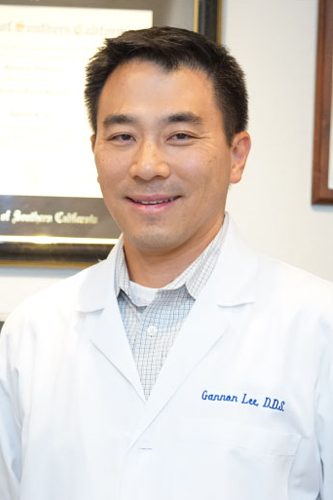 DR. GANNON LEE
Dr. Lee has been in private practice for over 20 years. He was born and raised in Orange County and received his degree in biological sciences in 1997 from the University of California, Irvine. He earned his Doctorate of Dental Surgery from the University of Southern California in 2001. He completed his mini-residencies in TMD and Orofacial Pain at the University of California, Los Angeles and Dental Sleep Medicine at the University of California, San Francisco. He is a member of the American Dental Association, American Academy of Orofacial Pain, American Academy of Craniofacial Pain, and American Academy of Dental Sleep Medicine. He has furthered his education by taking many additional hours of courses and passing rigorous board exams and case presentations to be considered a Qualified Dentist from the American Academy of Dental Sleep Medicine. He also holds a Diplomate from the American Breathing and Sleep Academy and the American Board of Dental Sleep Medicine. He is also a lecturer at OLLI at UC Irvine on topics of dentistry and sleep apnea.
Dr. Lee first became interested in TMJ Dysfunction and Sleep Apnea Management due to his own problems battling the syndromes. Realizing simple "night guards" and "snore guards" were not the answer, Dr. Lee has intensely studied, researched, and joined organizations that provide excellent solutions for these problems. He has a particular interest in TMJ dysfunction and how it relates to upper airway resistance syndrome (UARS). The syndrome is often linked to anxiety, insomnia, fibromyalgia, and headaches.
Dr. Lee is so fortunate to have worked with Dr. Riley and the expertise he brings. The best part of his job is providing his patients with a life-improving impact. He has also been a part of a few medical mission trips with his church. He has also been a part of a few medical mission trips with his church. Twice to Vietnam, once to Guatemala, and most recently, to Indonesia.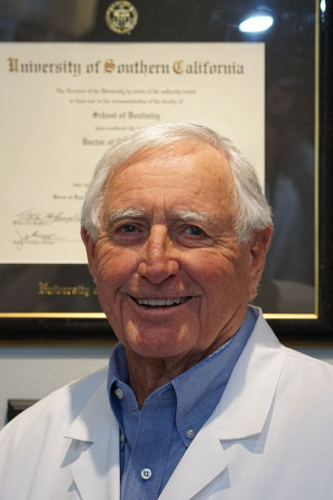 DR. ROGER RILEY
(Retired July 2019)
Dr. Riley specializes in the diagnosis and treatment of snoring, obstructive sleep disorders/sleep apnea, and TMJ Dysfunction. Dr. Riley is Orange County's first Dentist to be credentialed by the certifying Board of the Sleep Disorder Dental Society, an affiliate of the American Academy of Dental Sleep Medicine.
Dr. Riley is a progressive Dentist with special training and certification in Reconstructive Dentistry, TMJ Disorders, and Snoring/Sleep Apnea Management. Beyond his Dental training, Dr. Riley has a Masters Degree in Education, which enhanced his career at USC Dental School as an Associate Professor contributing as an instructor, lecturer and writer achieving an Outstanding Instructor award. After retiring from active teaching Dr. Riley founded and continues to teach Dental Study Clubs.
Beyond his Dental career, Dr. Riley has special interest in the Memory Challenged Community. He has published a book, conducts support group meetings and lectures on the special needs of those who are caring for a loved one. Of special interest to him is the current research around oxygen starvation during sleep apnea and its role in the progression of dementia.
In an attempt to solve his own snoring problem, Dr. Riley discovered he was also suffering from sleep apnea, which was contributing to his decreased energy and medical problems. Study and research has led him to the treatment he offers his patients. He is encouraged by the gratitude that patients have expressed as his treatment has contributed to the quality of person's lives.